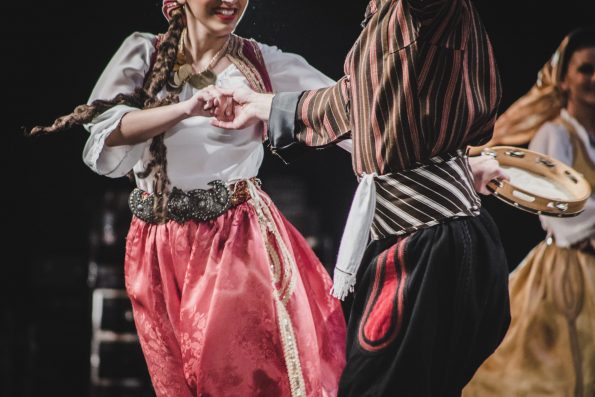 The First Ensemble, performing as the foremost section of the Artistic Society, beside enjoying and cherishing
traditional culture, also spreads rich folkloric heritage. The ensemble has around 25 dancing pairs,
aged 16 years and older. It possesses remarkable enthusiasm, which, led by a brilliant idea and a great
artistic power, achieves remarkable and noticeable results. This Ensemble's repertoire stands out, because
it has wide range of dances, from the most traditional forms to the most stylistically shaped dances adjusted
into a musical-theatric, choreographed forms. As preparation for the seniors, there is a Youth Ensemble,
with dancers  13 to 16 years old, which is preparing dancers for vocal and dancing expectations  in the First Ensemble.
In addition, the Youth Ensemble has solo performances, appearances and also, very good results.
Youth Ensemble is led by Milica Todorovic and Aleksandar Petrovic, longtime soloists of the First Ensemble.